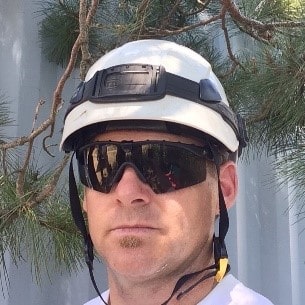 This is a small company borne of a desire to get better. As a Captain with a large urban fire department the need and interest arose to strengthen my skills in safety and rescue. To gain experience and knowledge in these fields I began working in the private sector. The past 12 years of working, teaching and learning with other professionals has grown in me a desire and passion for quality, value added training that works.
I've assisted or have been the lead instructor on courses for Industrial fire brigades, municipal fire departments, Department of Defence and the Maritime shipping industry. As a past Provincial Evaluator with the Ontario Fire Marshal's office I know what it takes when training to the NFPA 1006 standard.
By using a progressive training style, basic skills are mastered and built upon through out the course. Your staff will be evaluated to ensure they cognitively understand the material and can physically demonstrate all the skills taught.
Our courses are always adapted to the industry and trainees involved. It's my belief that a canned programme however compliant, is not engaging and easily forgotten.  To determine needs and expectations an initial site visit and meeting is important.  We then work together to develop a custom training program you and your employees can learn from and utilize.